Tree Solutions
Proudly providing our clients and their trees
with the specialist and tailored treatment they
deserve for over 20 years.
Grounds maintenance and forestry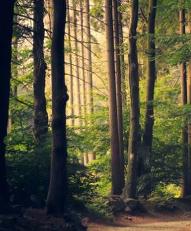 Here at Tree Solutions, we are not strangers to working on protected trees/ in conservation areas, near Historic buildings or even on the golf course!

Services we offer include:
Canopy care – crown lifting, thinning and reduction carried out to the highest standard
Hedge maintenance – restoration, planting and laying as well as ongoing upkeep and annual trimming
Specialists in semi-mature tree planting to provide an instant impact
Tree removal
Cable bracing using the latest non-invasive technology
Stump grinding
Artistic pruning
Full and comprehensive consultancy service including the preparation of surveys and method statements for trees in relation to construction (extensions, conservatories, driveways etc.)
Tree Preservation Orders – we will deal with your local Council from application to completion
Pest and disease diagnosis, decay detection and the subsequent realistic solutions
Emergency tree work after high winds or snow loading
Stump grinding vs Stump removal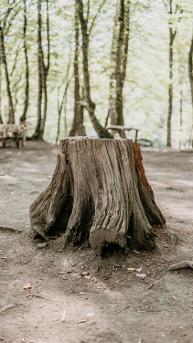 Stumps can bring harmful infections and fungal diseases such as suckering, fungal root rots and Honey Fungus which can affect plants in the surrounding areas. So the question is stump grinding or stump removal?
Stumps can bring harmful infections and fungal diseases such as suckering, fungal root rots and Honey Fungus which can effect plants in the surrounding areas. So the question is stump grinding or stump removal?

Stump grinding is the process of removing the visible portion of a stump from the landscape while leaving the roots intact. This is a faster, less invasive, and often less expensive process than stump removal, which removes the stump altogether by pulling up the entire stump and some of the root structure.
We also offer a less invasive Stump plugging service which is where we drill several holes into the tree stumps and plug with an eco- friendly capsule that releases a targeting agent that slowly kills the remainder of the tree allowing it to rot away naturally.

All of our services are guaranteed by the Trust-Mark governments standards and are fully insured by our £10 million public liability insurance as well as £10 million employee insurance.
Over the years we've developed our own Crowing glory service which provides a tailored trim, specific to your tree.
Crown Thin
Crown thinning is the removal of a small portion of secondary and small live branches to produce a uniform density of foliage around an evenly spaced branch structure. It is usually confined to broad-leaves species. Crown thinning includes crown cleaning and does not alter the overall size or shape of the tree. Common reasons for crown thinning are to allow more light to pass through the tree, reduce wind resistance or to lessen the weight of heavy branches.
Crown Lift
Crown lifting is the removal of the lowest branches and preparing of lower branches for future removal. Good practice dictates crown lifting should not normally include the removal of large branches growing directly from the trunk as this causes large wounds which may jeopardise the long- term future of the tree. Common reasons for crown lifting are to bring more light and give access for traffic.
Crown Reduction
Crown reduction is used to reduce the height and/or spread of the crown of a tree by the removal of the ends of branches whilst maintaining the tree's natural shape as far as practicable.
Crown Clean
The removal or dead, dying, diseased, broken, crowded, weakly attached and low-vigour branches as well as climbing plants (e.g. ivy).
Tree Solutions have been providing services for over 20 years through out the Thames Valley.
All our on-site work practices have been vetted by the Arboricultural Association under their Approved Contractor scheme.
We pride ourselves on building long-standing working relationships with clients.
Our team has been working together for over 10 years and are fully qualified with relevant
accreditation's.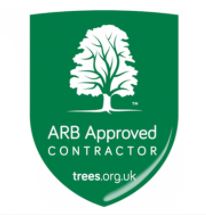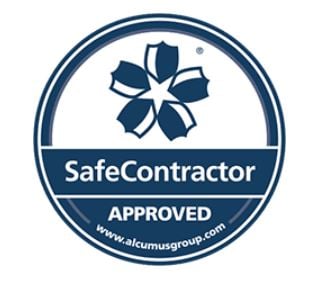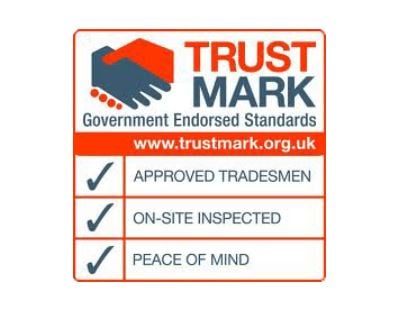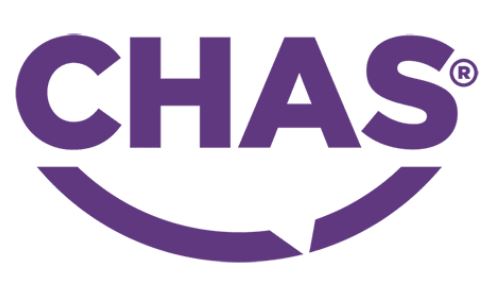 Start to Finish project guidance
Has your tree got Tree Protection Order (TPO) and not sure what to do?
Have you got a landscape dream that you want to bring to life but not sure where to start?
Our team of skilled professionals will guide you through the applicable consideration, planning, construction and planting stages of your project.
Let us help you by managing your project from start to finish.
Get in touch now for a free consultation.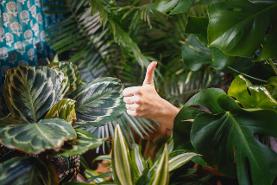 Thanks to you and your colleagues for acting in a thoroughly professional and tolerant manner in very difficult circumstances. I would be more than happy to write a letter of recommendation and to have anyone call me for a reference as to your work." - P T Binfield
"I would like to take this opportunity to say how please we are with the end result and the quality and workmanship of your team. They arrived promptly and worked relentlessly taking all due care. Not only did they perform an excellent job but were polite and pleasant and in this respect we would not hesitate in recommending your company." - W Sandhurst